I want to highlight a great success of the SQuaSH tool recently. Following is a screenshot taken today from http://squash.lsst.codes.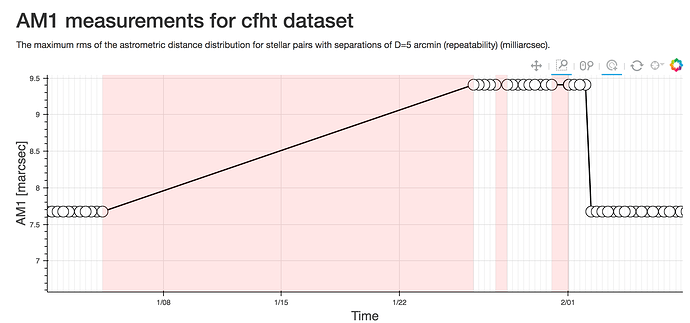 This figure tells a fantastic story about how metric monitoring will change how we do our work in the future.
The first thing you may notice is the outage starting on 01/04. That's the moment I broke the CI by merging a change to the reference catalog management. The outage ends on 01/25 when @swinbank fixed my breakage. But wait, there is now a regression in this metric. @cmorrison found and fixed the regression on 02/02.
Massive thanks to the SQuqRE team, but especially to @afausti. I don't think we would have found the outage or the regression (let alone fixed them) without a tool like this.