A question came up in the DP0.2 Kick-Off Info Session today.
Is there a way to convert equatorial to galactic coordinates in the Portal?
For example, a way to automatically convert the RA/Dec columns to galactic coordinates in ADQL or when creating an xy-plot.
As another example, a way to change the grid from RA/Dec to Galactic in the results view sky map – when Galactic is selected the grid overlay remains in RA/Dec as shown below.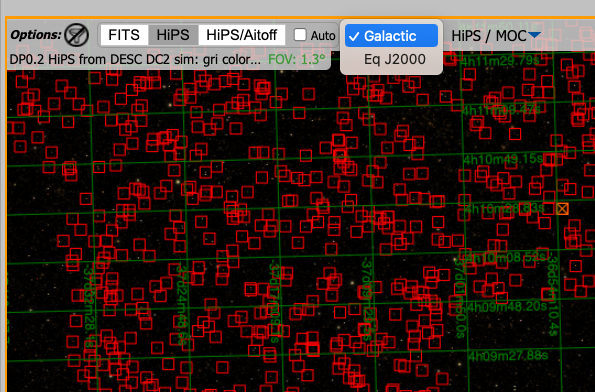 CET is following up on this question but we wanted to post it here for further discussion.