Hi all,
I am wandering if any discussion on how to estimate very faint objects' magnitude error has been done. I have performed an exercise to retrieve a light curve of faint injected afterglow. However when using the forced photometry algorithm to estimate, let's say, i-band, I have a very high error bars (in the detectable magnitude region) even if the detection is slightly over the detection limit for i-band.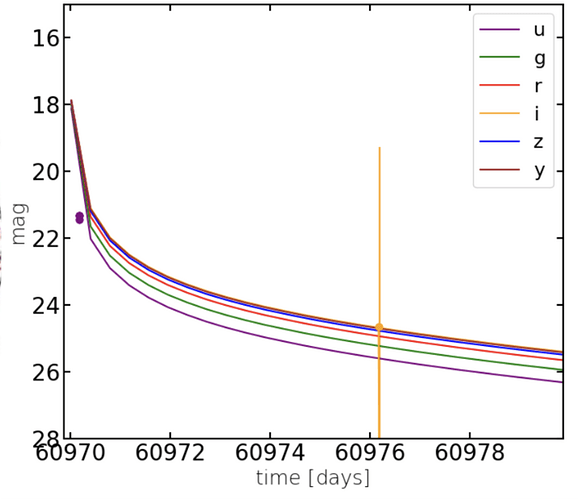 Is there a way to consider an asymmetric error estimation for these kind of cases?
Thank you for all your replies.