Hi, I have started using LSST stack recently and am running through the Getting started tutorial 2. When I try to run the 'Running single frame processing' commands using pipetask run, it gives me following error: FileNotFoundError: [Errno 2] No such file or directory: '/jbodstorage/data_ms19054/lsst_stack/rc2_subset/$DRP_PIPE_DIR/pipelines/HSC/DRP-RC2.yaml'. Attaching the screenshot of the terminal below for more details.
I cannot locate the file DRP-RC2.yamlanywhere on my server. Running echo $DRP_PIPE_DIR also gives no result. Would be very helpful if someone can help me with understanding what is wrong.
Details of the error: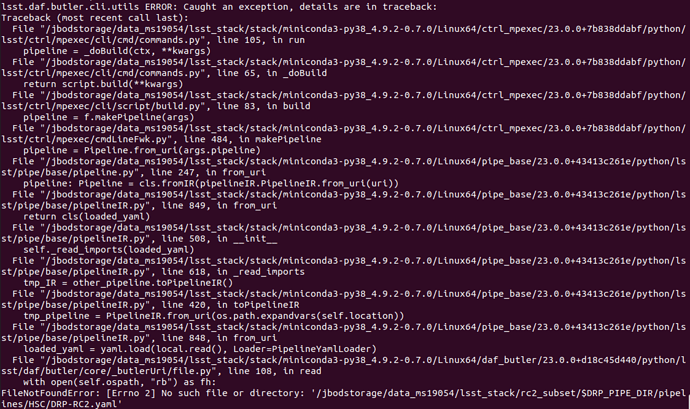 Thanks!