Hello reader, I am trying to get access to our simulated data (OpSim) following this tutorial: https://drive.google.com/file/d/1JyO7Djx2RPtY0e5XJBwOD5BpEc5r4oU0/view?usp=sharing
Here follows a visual illustration of the tutorial you'll find on the link above: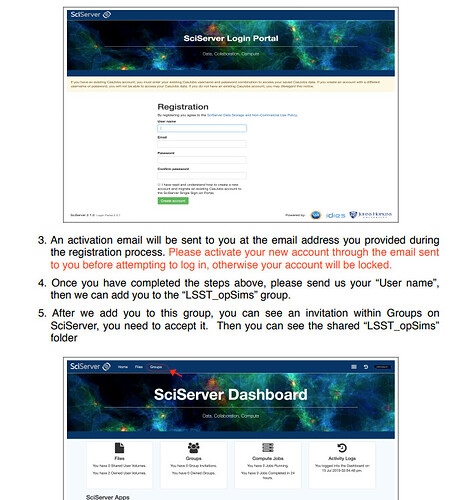 So I have already created my account, but I don't know for who to send my username(Step described on the tutorial).
The username is "VitorGuez" if you have the power to add me in the group.
Thanks for your attention!